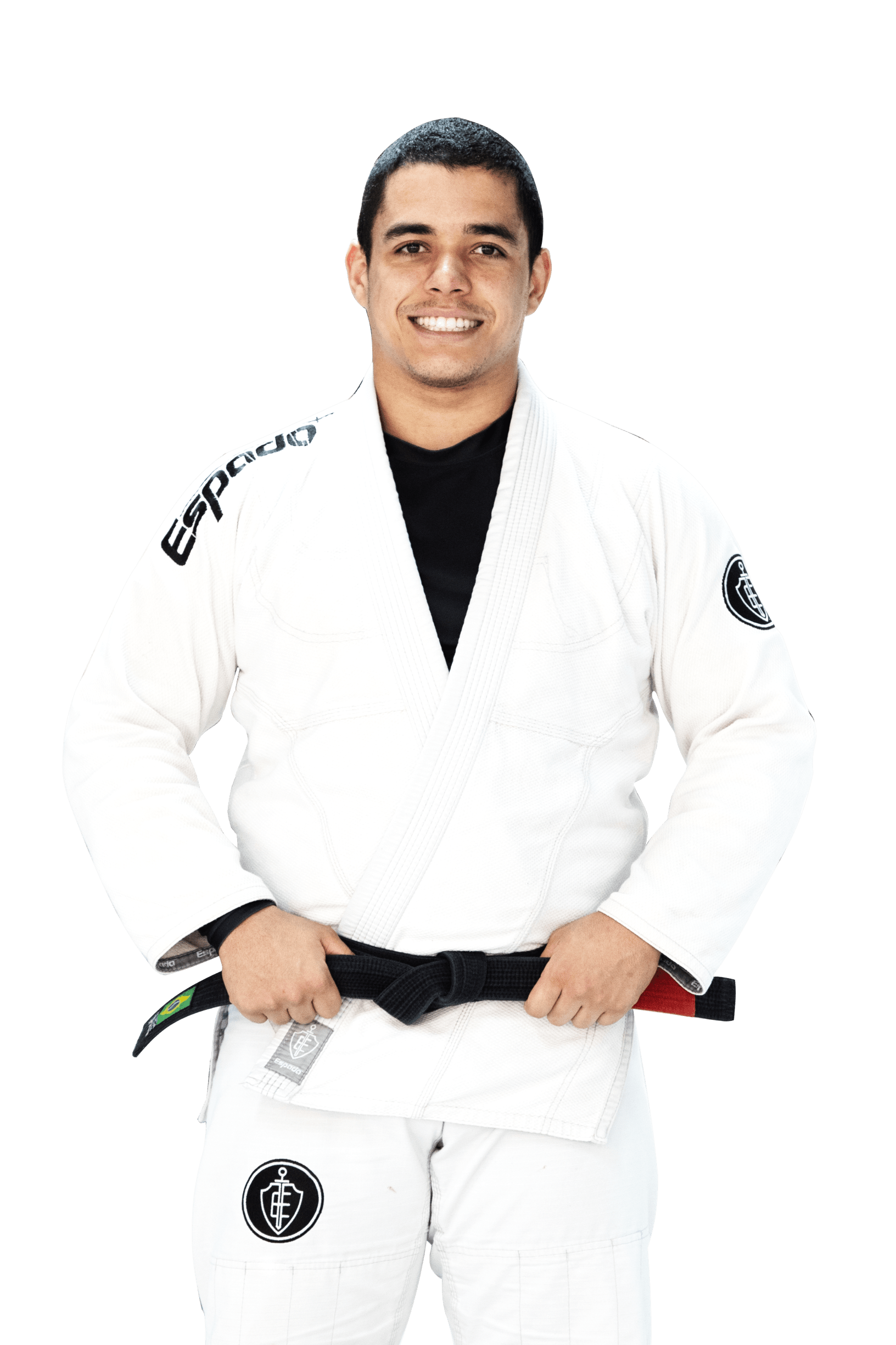 Arthur has started Brazilian Jiu-jitsu and Judo at a very young age. Achieving his black belt at the age of 22, Arthur brings in a ton of experience from all the years he spent training as a youth. 
Being a small sturdy guy, Arthur likes to play guard and focuses on improving his sweeps and foot locks.  
Arthur finds it very important to have a good takedown and sweep game in Brazilian Jiu-jitsu and he likes to focus on these techniques when teaching.  
Having competed a lot in Brazil, Arthur is a seasoned trainer to students who loves to keep on competing.
2018 Salvador Fall Open: Bronze Medal

 
2018 Third Leg of Paulista Cup: Bronze Medal

 

2017 V Arnold Cup: Gold Medal

 

2017 

No-Gi 

Curitiba Winter Cup: Bronze Medal

 

2017 

Gi 

Curitiba Winter Cup: 

Silver

 Medal

 

2016 Argentina Summer Festival

 – 

Openweight

: Gold Medal

 
2016 Argentina Summer Festival: Gold Medal

 

201

6

 Zenith Cup

 – 

Openweight

: 

Silver

 Medal

 

201

6

 Zenith Cup: Gold Medal

 

2015 Mercosul Cup: Silver Medal

 

2015 Second Leg Paulista Cu

p

: 

Silver Medal

 
2015 Third Kimono

 

–

 

free Cup: 

Bronze Medal

 

2015

 First Kimono

 

–

 

free Cup: Silver Medal

 

2015 

Sã

o Paulo

 International Open: Gold Medal

 

2015 Zenith Cup – 

Openweight

: Bronze Medal

 

2015 Zenith Cup: Gold Medal

 
2015 

São Paulo

 Open

 – 

Openweight

: 

Bronze

 Medal

 
2015 

São Paulo

 Open: Silver Medal

 

2014 

Paulista

 

Fechado

: Bronze Medal

 

2014 Submission Wo

rld Cup

 – 

Openweight

: Bronze Medal

 

2014 Submission Wo

rld Cup

: Bronze Medal

 
2014 Third Leg of 

Paulista

 Cup

 – 

Openweight

: Bronze Medal

 

2014 

Third

 Leg of Paulista Cup: 

Gold

 Medal

 

2014 First Leg of Paulista Cup – Openweight: Bronze Medal

 

2014

 First Leg of Paulista Cup: Silver Medal

 

2014 Baixada Paulista Circuit: Silver Medal

 
2014 Summer Festival: Gold Medal

 

2013 XVIII Paulista Cup: Bronze Medal

 

2013 

Panamerican

: Silver Medal

 

2013 Orgaf Cup: Silver Medal

 

2012 

Cavaca

 Cup: Silver Medal

 
2012 

Orgaf

 Cup: Gold Medal

 

2012 Festival de Jiu-jitsu Pleiades: Silver Medal

 

2011 

Festival de Jiu-jitsu Pleiades: Gold Medal